You are here
Westfield Comics Blog, 2010
Sat, 07/14/2012 - 01:27
--
gareth
[This is a column written by Josh Crawley over at the Westfield Comics blog, back in October 2010. See the original article here. Thanks to Josh and Westfield for persmission to host.]
The Fifth Degree: Seth Fisher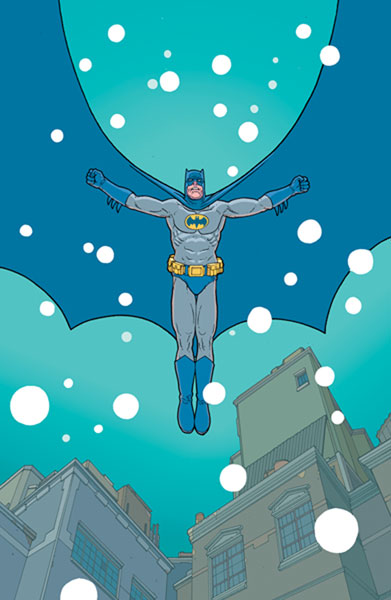 It's easy to see how this book could fall through the cracks. It's a $5.99 perfect bound edition of a $3.99 comic that came out over a year ago that's already been collected in hard cover and soft cover, and a sequel whose hard cover collection just started shipping. I speak, of course, of Locke & Key: Welcome to Lovecraft Special Edition #1, with artwork by Gabriel Rodriguez (who I should devote a column to here sometime soon), and written by some guy named Joe Hill.
Y'know, the "some guy" that made a name for himself before ever mentioning he's the son of Stephen King. The Dark Tower guy. Or The Stand guy. I can't believe I'm still explaining this part, actually, so we're just going to stop this paragraph now.
The Locke & Key: Welcome to Lovecraft Special Edition #1 was probably overlooked by many as being an attempt to milk a few more dollars out of process junkies (like myself) with the script that was added for the first issue. People really should have looked just beyond that, though, because also reprinted (from Grave Tales #6 ) on nice bright white non-glossy paper is a story penned by Hill with artwork by the virtually incomparable Seth Fisher, who left his life here on earth far too early.
Also credited for artwork is Langdon Foss, whose style is also virtually incomparable, unless you're comparing him to Fisher. They have a similar approach to their linework. With the original date of publication being March 2009, I am guessing Foss finished art over tight layouts originally done by Fisher.
Fisher also drew the hell out of the sadly out-of-print (contrary to what our beloved website says) Fantastic Four/Iron Man: Big in Japan, written by Zeb Wells. While I don't always enjoy Wells's work, he really knocked it out of the park on this one, possibly thanks to his collaborator, Fisher. The FF, Iron Man, and a kaiju celebration in Japan; need I say more?! Well, I'm going to: Mole Man!
In addition to some emails from Fisher of various process stuff, the soft cover collection of this story also includes a story from Spider-Man Unlimited #8 by Fisher and some writer by the name of…  Joe Hill. Yeah, that guy. I mentioned him earlier. If you're the type of person that can do a little legwork, you can still find this book new for a decent price, and it's worth every single penny!
Also out of print is The Flash: Time Flies written by John Rozum. Why DC doesn't put books like this back into print is beyond my comprehension. Though I suppose it isn't like someone by the name of Flash is selling a bunch of comics right now. (Don't tell Ethan Van Sciver he should maybe be pencilling Flash: Rebirth right now; he's apparently too busy defending himself from some old, crazy, British author that could actually produce comics on a somewhat regular basis).
I know, I know "when are you going to mention some books I can buy right now?!"
Right about…
Batman: Snow reprints issues #192-196 of Batman: Legends of the Dark Knight. It's a gorgeous retelling of the origin of Mr. Freeze entwined with Batman assembling a covert group of non-costumed operatives to help in his war on crime. The story was co-written by J.H. Williams III; you might know him as the artist of Batwoman in Detective Comics. Or that book he did with an old, crazy, British author soon to be reprinted in Absolute Promethea.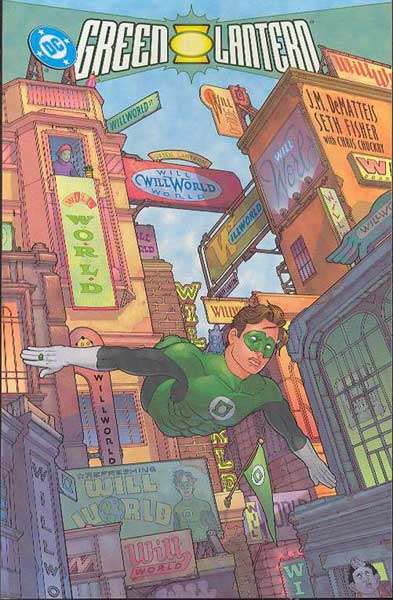 Green Lantern: Willworld I wasn't quite as fond of, but I'm not too big a fan of J.M. DeMatties when he goes on a bit more of the existential/metaphysical directions. This is still worth checking out, of course, because your mileage may vary. (And it has Hal Jordan in it. I hear he's in some little mini-series this year, and into the next).
Tokyo Days, Bangkok Nights, written by Jonathan Vankin, reprints two of the Vertigo Pop! mini-series from 2002 and 2003. As a bonus to the artwork by Fisher on the Tokyo story, Shawn Martinbrough inks over Giuseppe Camuncoli on the Bangkok story!
Before I finish up this week, I'd also like to make a quick addition to my last column. I managed to not only overlook once, but on every occasion I've discussed benefit books, The Unusual Suspects by Dan Wickline & Company, benefiting the Hero Initiative.
Feel free to contact me with creators you'd like to see covered, comics for review, comments, concerns, corrections, questions, or even just your favorite beer. Be sure it says ATTN: JOSH otherwise there may be issues involving me living up to that "Master of Disaster" tag I've gotten. If you just want more of me running my mouth, check Twitter.com/joshcrawley .
Westfield Comics
ATTN: JOSH
7475 Mineral Point Rd STE 22
Madison WI 53717
______________________
Josh Crawley is the tenured Master of Disaster at Westfield Comics, so you should check yourself.
Purchase