| | | |
| --- | --- | --- |
| | Toufuu III | |
| | Updated July 2012 | |
| | | |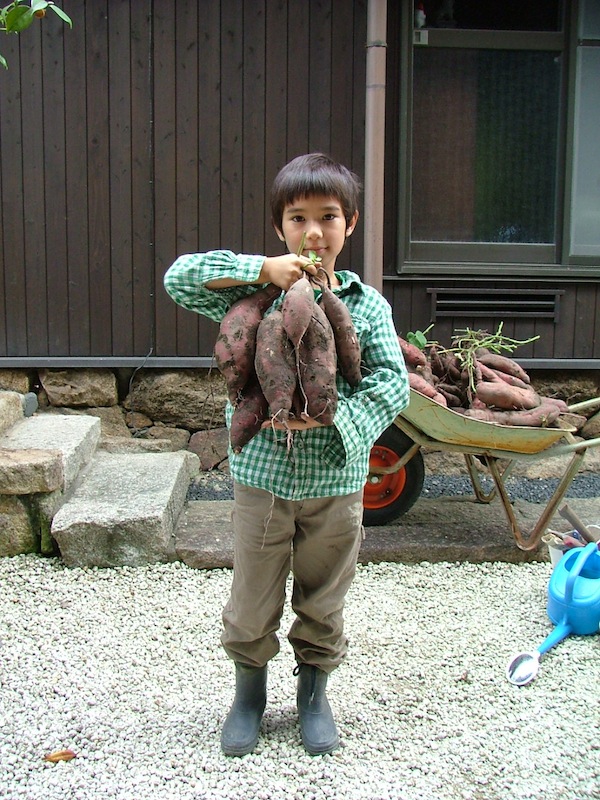 Hisako has a nice, large vegetable garden. In 2011 their crop of sweet potatoes was abundant enough for Tofu to sell some at a farm stand.

Though his passion is for science, Tofu likes to draw and paint from time to time. One quiet Saturday morning while they were living in California, he got out a paintbox and brushes, and did a still life of the fireplace.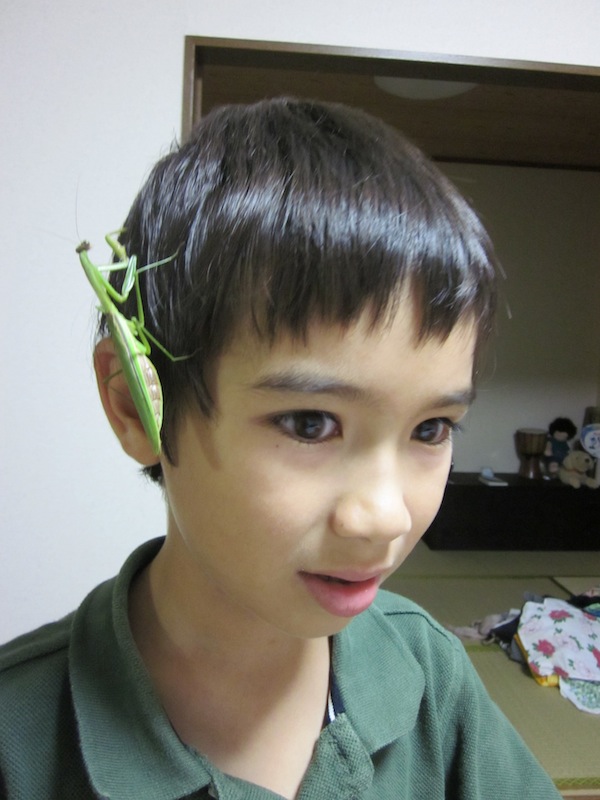 Tofu wears a friendly praying mantis above his right ear. Bugs of all kinds are interesting.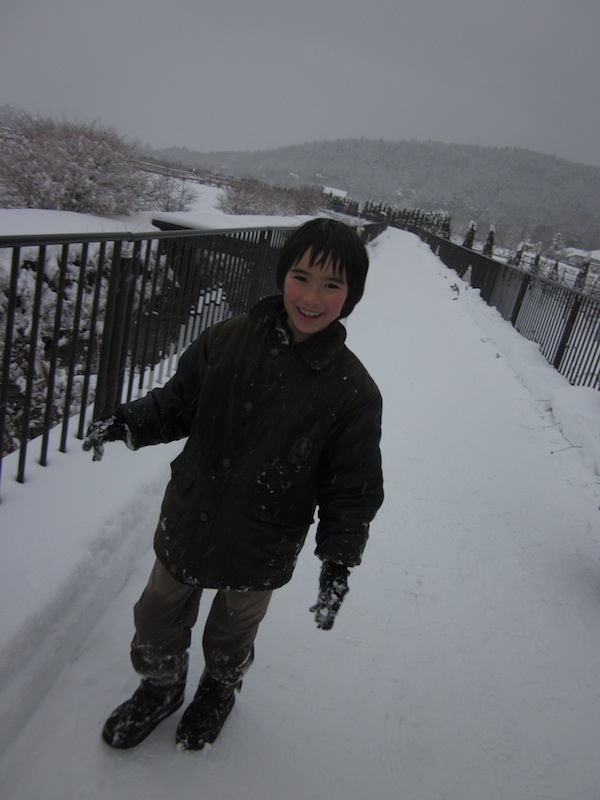 Beautiful snow! Tofu considers that waking up in the morning to find everything covered with snow makes the world just that much better.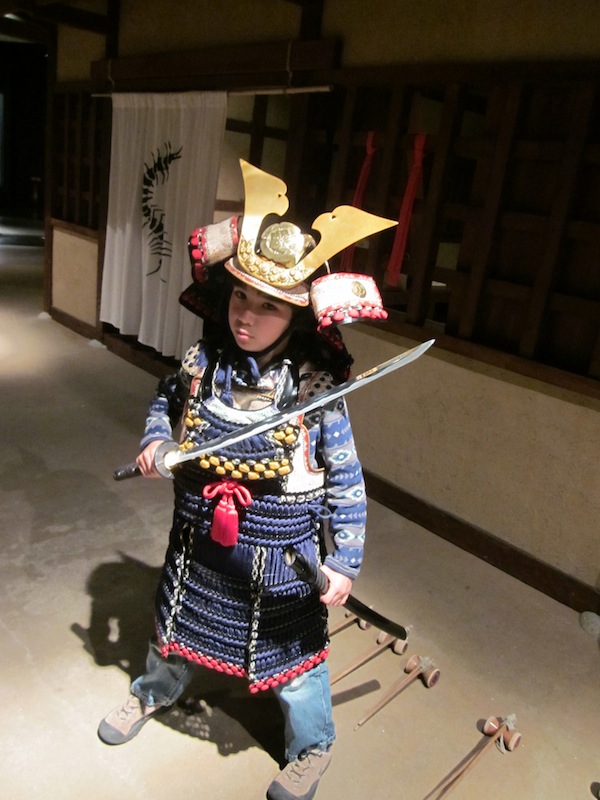 You are never too young to practice your samurai attitude!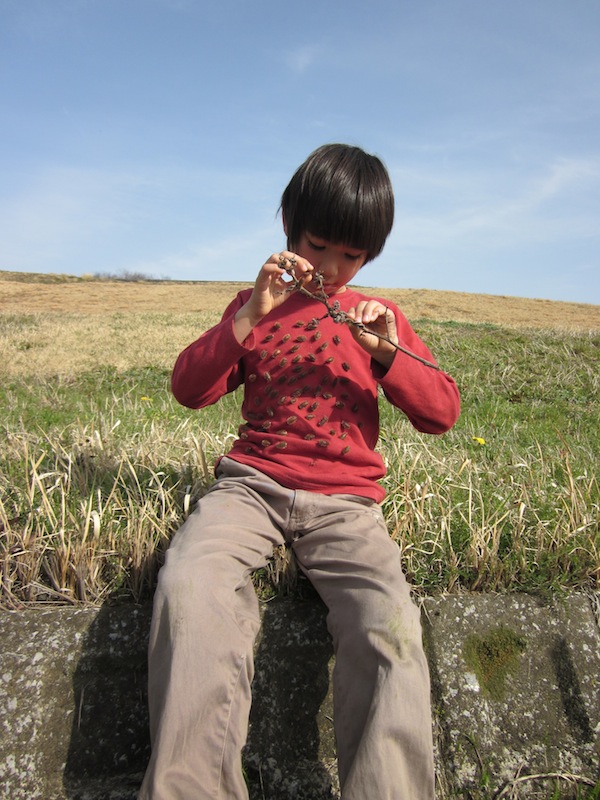 Tofu is transporting a colony of large burrs, known as "hetsuki-mushi" to a new home via his shirt. May they all be happy.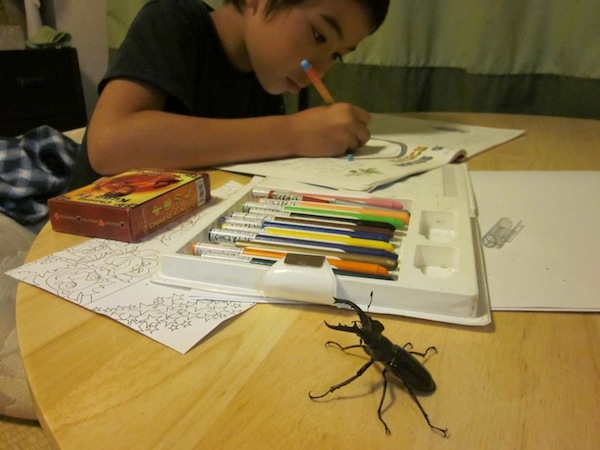 < Back to Toufuu Home